" The complex combination of Graphics, Advertising, photography and Digital arts… together with traditional painting technique …the main core and backbone of my artworks."

After an eight year stint in advertising, Demetrio dela Cruz put up his own digital photography studio in 2000 which gave him more time to paint. To pay homage to his father, his early watercolor paintings were realistic figures of farmers planting and harvesting rice. He quickly gained attention in 2001 when his painting of street children, Kalawang bagged the Top 30 Jurors' Choice at the Philippine Art Awards. After his entry,"Being Recyclable,Recyclable Being" was declared the grand prize at the Daler Rowney Philippines Art Competition in 2005, two more acclaims came his way in 2006 when he received the Top 5 Jurors' Choice Award at the First National Drawing Competition and the Philip Morris Art Awards for his paintings, www.daing.com and Images. Success chased him again in 2007 when his entry, Target copped the grand prize at the Art Association of the Philippines Annual Art Competition. Dela Cruz staged his first solo exhibition, interARTive in 2008 at the Art Center in SM Megamall where his thirty interactive mixed media paintings of daing, tinapa and other figurative works were accompanied with lights, sounds and actual dried fishes to allow the public to witness a complete art sensory experience. That same year, his painting, Eco-Guardians was declared the grand prize winner at the Lions Club On-the-Spot Mural Painting Competition.
During this period, dela Cruz introduced his Window Display series, presenting them as three-dimensional paintings to put the viewers' attention to the culture of consumerism. Calves, carabaos, cows, horses and even human skins were used as byproducts to supply the demand for luxury bags. Altar Piece, Golden Calf, Holy Cow and Trojan Horse were dead right examples of his works in 2011 that expressed best his socio-political ideology on the issues of religion and consumerism. He continued to work on Filipno myths and these themes in his ensuing paintings.
Born Demetrio dela Cruz on July 5, 1971 in Bluementritt St., Sampaloc, Manila, Dems is the eldest of four children of Teodoro dela Cruz, a farmer and Margarita Laygo, a vegetable vendor. Grade school and high school were spent at Novaliches Elementary School and the Capitol Institute where he graduated in 1988. After obtaining his Advertising degree from the Far Eastern University in 1992, he worked as an illustrator and graphic designer at ConceptLAb Design Studio for two years and then at Graphic Atelier as a computer graphic artist and designer from 1994-2000. Dems was the proprietor and digital photographer at Magictouch Digital Portrait Studio since 2000.
 BY MS CHRISTIANE DE LA PAZ
CONTEMPORARY ARTIST
The artwork of Demet – as he is known by many – is characterized by an excellently executed traditional, or better realistic, style combined with different media and materials. His educational background in advertising has influenced his work, as he is presenting the objects in his work often in painted window frames or on top of painted pedestals. Consequently Demet calls his work 'Contemporary Art'. His paintings as well as his mixed media works, currently executed on successive layers of transparent acrylic sheets, are approaching the next higher dimension, trying to leave the two-dimensionality of the canvas. Motives vary, but include a center object surrounded by several layers of additional, sometimes modified objects, including skulls of the center object, as well as religious, traditional and other common motives. His cows/respective handbags series is most recognized by collectors in the Philippines. His handbag series got him already into trouble with some famous handbag producers – I guess the best compliment an artist can receive.
BY HEIKO SEILERT
CONTEMPORARY ARTIST
SOLO EXHIBITS
2022 "Hanging on!" Art Cube Gallery, Makati City Philippines
2022 "Serigraphos" Pinto Art Museum, Antipolo, Philippines
2021 "Contrast Tracing" Boston Gallery, Cubao Quezon City Philippines
2021 "Circle of Innocence" Provenance Gallery, BGC Philippines
2020 "Mishandle with Care" Art Fair Philippines, The Link Makati City Phil
2019 "Fragile!" Boston Gallery, Cubao Quezon City Philippines
2018 "Seven" Pinto Art Museum, Antipolo, Philippines
2017 "LuxZOOrious" Art Fair Philippines. The Link, Makati, Philippines
2016 "on SAMTOY grounds" Pinto Art Museum, Antipolo, Philippines
2016 "Sarsarita" Art cube, Makati Philippines
2015 "Offering" Pinto Art Museum, Antipolo, Philippines
2014 "Transparencies" Boston Gallery, Cubao Quezon City Philippines
2013 "replay" Boston Gallery, Cubao Quezon City Philippines
2012 "cruelTrend" Boston Gallery, Cubao Quezon City Philippines
2011 "Showcase" Boston Gallery, Cubao Quezon City Philippines
2010 "Level-Up" Boston Gallery, Cubao, Quezon City Philippines
2008 "InterARTive" Art Center, Mandaluyong, M.M. Philippines
2006 "Dreams" Alabang, M.M. Philippines
SELECTED GROUP EXHIBITS
2020 "Love in time of Corona" Online fund Raising Group Show for the benefit of Front liners
2020 "Art from Home" Online group exhibit, Nuzen Art Gallery
2020 "Brave New World" ( Art During Pandemic ) Art+ Exhibition and book project
2020 "Enter WW" WhiteWall Gallery, Makati Philippines
2020 "Sampayan Art Festival" Pinto Art Museum, Antipolo Philippines
2020 "Seeking Balance" UP Vargas Museum Philippines
2019 Hong Kong Visual Art Center
2019 "Art Tabang 3" Art for a cause Group Show, Cebu City Philippines
2019 "7 Gallery" Pinto Art Museum, Antipolo, Philippines
2019"Here and Now" Village Art Gallery, Alabang Muntinlupa City Philippines
2019 "Give you my Heart" Art for a Cause Group Exhibit, Provenance Art Gallery, Taguig Philippines
2019 "Flores Para Los Muertos" Davies Paint, Mural Painting at Manila Cemetery, Manila Philippines
2018 "2018 Pintokyo", Shibuya, Tokyo, Japan
2018 "Art Synthesis Group show, Boston Gallery, Cubao, Philippines
2018 "Silk Road" Group show, Provenance Gallery, Shangri-La the fort, Taguig, Philippines
CHARITY EXHIBITS
October 2017 " Panag-abut" Davao City Philippines
Exhibit and Residency, for the benefit of Muslim tribes
September 2017 " Artabang " Cebu City Philippines
Art exhibit and auctions for the victim of earthquake in Ormok City
August 2017 " Art Rock " St. Lukes Hospital, E. Rodriguez ave, Quezon City
Art Exhibit and auction for Urology Department Operating machine upgrade
June 2016 " Artabang " Cebu City, Philippines
Art exhibit and auctions for the victim of typhoon in Visayas
PUBLICATIONS
Philippine Social Realists by Amadis Ma. Guerrero
Encyclopedia of Philippine Arts
Korea-Philippine Fine Art Festival
Asian Art Festival
My Home Magazine ( art Edition )
Erehwon Projects
Philippine Tatler Magazine
Asian Development Bank ( Capacity Development Series )
Contemporary Art Philippines Magazine
Home Ideas, Interior & life Style Magazine
UPCOMING SHOWS
Upcoming solo exhibition :
"panDEMET-20"  November 7, 2020
Boston Art Gallery
"Battle Grounds" July 2021
Pinto Art Museum
Group Show
SEPT.  2020:
"There Are No Boundaries" Provenance Gallery, an art exhibit for the benefit of UNICEF Philippines and their SaferKidsPH Program, to help protect children from on-line sex trafficking. 
"Two sides of story" Provenance Gallery 
DEC.  2020:
"Alay" Boston Gallery
"20/20" Pinto Art Museum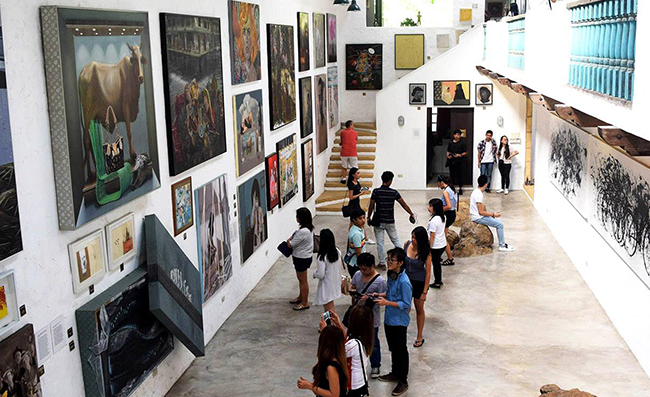 " Demet's works in the museum is really a must see pieces and its worth going to…."
By: Dr. JovenCuanang, Pinto Arts Museum Director and owner, Philippine art patron, a frontliner.
" Brilliant and innovative combination of different materials and painting technique! One of the country's exciting and dynamic contemporary artist, surely Demet is carving his name in Philippine contemporary art scene."
By: ALICE G. GUILLERMO, she won the Art Criticism Award of the Art Association of the Philippines (AAP)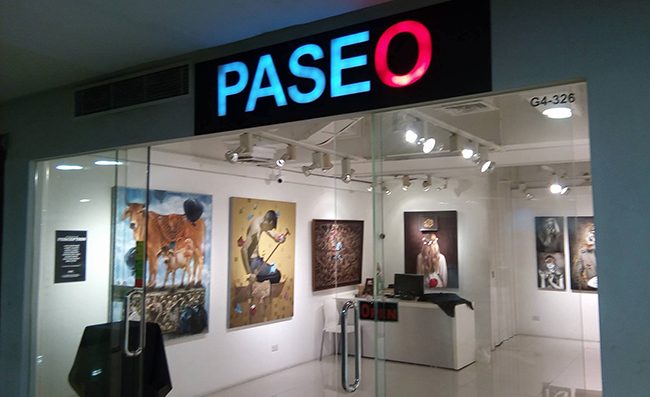 YOU CAN SEE AND BUY MY WORKS HERE :
Pinto Museum, Grandheights Subd., Antipolo City, Philippines
Boston Art Gallery, Boston St., Cubao Quezon City, , Philippines
Art Cube, Kerrivin Plaza, Pasong Tamo Extension, Makati, , Philippines
Provenance Gallery, Shangri-La Hotel, The Fort, Taguig City, Philippines
Utterly Art Gallery, 20B Mosque St., Singapore